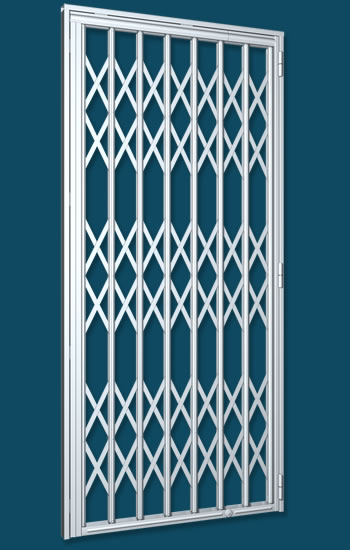 STANDARD MODEL

Security grille closure with upper runners, double anchored lock and serrrated key (point key can be supplied by order). It can be of 1 or 2 leaves, simply folding or folding and rotating.

The grille is the traditional rhomboid form.

All the parts of which this closure is composed , are our own fabrication. The finishes can be silver zinc plated, gold zinc plated, lacquered white, black oxiron or any colour from the Ral chart.